When your home becomes a work of art that's just plain clever, which is why Evatopia is loving The Clever Home Store.
The Clever Home Store is a place for smart products designed for smart people. The combined efforts of husband and wife Isaac & Kristen (The Krisaac), all of the items you'll find at Clever Home were designed and hand-crafted by the duo, or discovered during The Krisaac's regular travels.
"We have a passion for good design, whimsy and functionality, and we've always wanted to share our passion with the world," says the team.
Located in south Texas, team Krisaac has been curating, building and designing furniture, lighting and home accessories for over five years.
Some of our favorite pieces include the Boho Bracelet Holder: Vintage Brass Birds.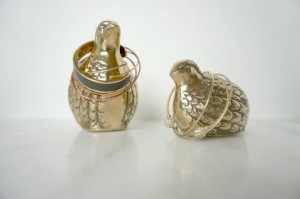 This is a bracelet holder with a twist. Repurposed vintage brass partridge birds are perfect for displaying jewelry atop dressers and vanities. Also great for tablescapes and home decor.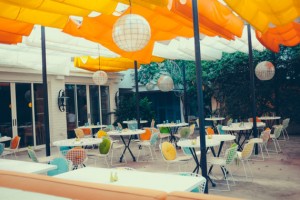 We also love their Wanderlust Postcard Collection. The ten original photos taken during a road trip to Palm Springs, California encapsulate the moments, landscape and various points of interest characterizing the West Coast. Cards can be mailed or used as wall art.
You can check out The Clever Home Store on Etsy.
Stay in touch and follow The Clever Home on Instagram and Twitter @mycleverlife.
About Margery Walshaw
Margery Walshaw works with writers to promote their projects to consumers and entertainment entities. Via Evatopia, she has created a networked world of creative, female entrepreneurs and markets them to a targeted audience of women. She has worked on publicity campaigns for internationally recognized companies and taught P.R. at Pepperdine University in Malibu, also providing private instruction to countless professionals. Margery holds a dual BA in Communications and Social Sciences, and a MA in Professional Writing from USC (go Trojans!). Stay in touch with Margery via Evatopia's social media links along with this site's newsletter.