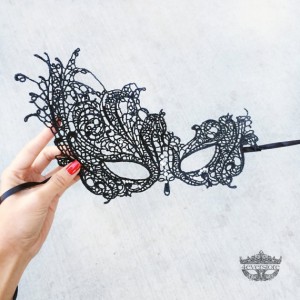 As it's less than a week before Halloween, it seemed apropos to highlight Masquerade Ball attire.
We've discovered "4everstore," the perfect masquerade store.  Inspired by modern fashion technology and Venetian art, their masquerade masks and accessories are beautifully designed and made from materials that are eco-friendly and high-quality. They source their product's base from local arts and crafts stores and hand paint them according to customer requests as well as create masks based on popular color choices such as classic silver, black and white.
Masks are made of classic paper mache technique as well as handcrafted filigree-metal. Customers are encouraged to message 4everstore for special orders and customizations.
About Margery Walshaw
Margery Walshaw works with writers to promote their projects to consumers and entertainment entities. Via Evatopia, she has created a networked world of creative, female entrepreneurs and markets them to a targeted audience of women. She has worked on publicity campaigns for internationally recognized companies and taught P.R. at Pepperdine University in Malibu, also providing private instruction to countless professionals. Margery holds a dual BA in Communications and Social Sciences, and a MA in Professional Writing from USC (go Trojans!). Stay in touch with Margery via Evatopia's social media links along with this site's newsletter.