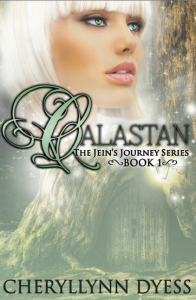 Start The Jein's Journey Series with CALASTAN by Cheryllynn Dyess.
Follow Jein Kyominias, a girl who does not entertain the established roles other females of the upper class take in her land. Her rearing in a matriarchal society has certain paths laid out. She has chosen to be an elite hunter instead of a mere matron. She is unique in her fondness for activities that are specifically bequeathed for men. She decides she will be different—strong and different that is.
Each person has a distinct trait that's either held in reserve or pursued without inhibitions. For reasons that vary, the latter may seem an egotistic act. However, not for Jein. Taking a path other than the one she believes is right is like betraying her own soul.
This book features a young girl who deals with her individuality in admirably different ways. It tells a story of how she accomplishes exceptional feats in a world that draws an unyielding line between men and women.
Follow her on her journey of discovering who she is and who she will become.
CALASTAN is available via the following ebook sellers:
Amazon | Barnes & Noble | Kobo | iTunes | Smashwords
Excerpt…
"My people are an ancient one, with a history as long as our worlds. Our world is one of beauty and mystery known only to a few humanoid races, Euphasia. We are the fifth world in our galaxy of twelve. The other planets are Arouyura, Kylia, Qalitinym, Talinusia, Sedariaum, Perutiuous, Remjein, Anastasinay, Makyli, Cajostan and Aliyaminum. My home is known as Calastan, the capital of all Euphasia."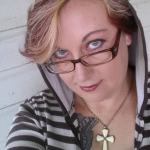 Meet Cheryllynn Dyess…
Cheryllynn's vivid imagination comes through in all she does in life. Her writing started in junior high and although she never truly shared her work until recently she kept them hidden away in an old tattered orange folder. Original works she wrote from 1984 still holding ink on the pages are now being shared. Science Fiction and Fantasy are her favorite genres with mystery and thrillers in close running.
Born in Northwest Florida and raised in Southeast Georgia she gained a love for nature and the outdoors. After almost twenty years in the health care industry and obtaining her Bachelors of Science in Healthcare Administration/Healthcare Information Systems she has returned to her love of writing. Currently living in Central Texas with two of her four children, she has begun a new chapter in life that has opened her heart and soul to many great adventures. Her dreams are to one day return to her native homes and settle in for life with her kids and all her family and to continue writing.
Stay in touch with Cheryllynn here…