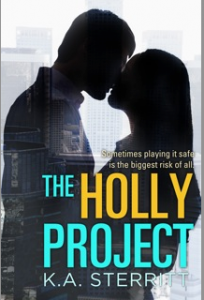 "One foot in front of the other. Breathe in, breathe out."

Holly Ashton hasn't celebrated her birthday since her mother passed away. Instead, it's the one day of the year that she allows herself to grieve. The rest of the year is spent pretending to be the strong and independent woman she wants to be.
Professionally, she has it all together. A great job as an architect at Sydney's most prestigious firm keeps her focused.
Her personal life is far less charmed. Emotionally detached from everyone other than her small circle of friends and family, relationships are a no-go zone.
Life is exactly how she wants it to be – until the day of her twenty-fifth birthday.
A chance encounter with Ryan Davenport, CEO of a property development firm, turns her tightly controlled life upside down.
Ryan is driven, ambitious and used to getting what he wants – and very unexpectedly, what he wants is the beautiful, smart-mouthed Holly Ashton.
When neither of them believes in happily ever afters, how are they supposed to find their own?
Get your copy today…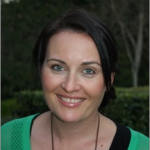 KA Sterritt lives with her husband and three young sons in Sydney, Australia. She is a self-confessed bookaholic and writes contemporary romance. You can stay in touch with KA here…
Read an excerpt of The Holly Project…
As daylight started to filter through my blinds, I heard Dad's car rumble down the driveway. I dragged myself out of bed and headed to the kitchen.
"Your mother is gone, Holly," whispered my father. I felt my legs give way.
They were the words I had been dreading for months. I was mature for my age – watching your mother deteriorate will do that to a girl – but at that moment, I felt like a naive child. One who'd been hoping for a miracle.
 "Her heart gave out early this morning. She couldn't be revived," he choked. "She's not suffering anymore."
I was only half listening. All I could think about was the last time I'd seen her.
Sitting on the kitchen floor with my face buried in my bent knees, I let the tears fall. I cried for the pain she'd suffered since her cancer returned a year ago. I cried for the enormous hole she was leaving in our family. I cried for the eternal grief my father was going to endure. I cried for April and Jamie, who barely knew her. But most of all, I cried because I was weak and I knew, from then on, I needed to be strong…
Happy birthday to me.