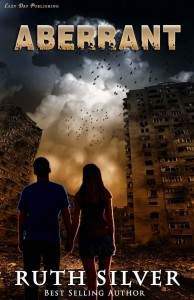 Learn about Aberrant by Ruth Silver…
What if your existence was illegal?
It was supposed to be the perfect system: food, shelter, and jobs for everyone. A strive toward Utopian. When children can no longer be conceived through natural means, a lottery is established to determine which families will conceive a child in a lab through IVF.
Eighteen year old Olivia Parker is an anomaly. She shouldn't exist. The government wants her dead. The rebels have their own perverted agenda.
In a world filled with secrets, betrayals, and death lurking at every turn, Olivia must decide her own path and who to trust.
Adventure, mystery, and romance come together in this fast-paced Young Adult dystopian fantasy that will keep readers of all ages turning the pages. Aberrant is the first novel in the Aberrant series.
Recommended: Ages 15+
You can find Aberrant on Amazon and Barnes & Noble.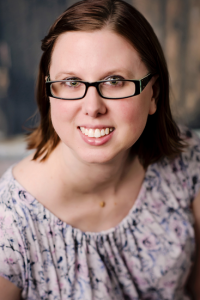 Ruth Silver is the best-selling author of the Aberrant trilogy. With a passion for writing and a love of story-telling, Ruth is actively writing two series: Royal Reaper and Orenda. Her interests also include traveling, reading, and photography. Her favorite vacation destination is Australia. Ruth currently resides in Plainfield, Illinois. She can be found online here…
Website | Facebook | Twitter | Google+ | Pinterest
Read an excerpt of Aberrant here…
Joshua came into my room, ignoring all rules as he helped push the dresser further from the wall, knocking it to the floor allowing me more than enough room to grab the journal and go. I tossed it inside the pack and Joshua put the map inside before we stepped out of my bedroom. I glanced down the hall, not sure what I expected to see. To the right the dormitory had been hit, and a roar of smoke and fire filled the confined space. Jacqueline was gone. Hand-in-hand we ran in the opposite direction toward the staircase.

My eyes burned. Coughing, I refused to let go of his hand as we stepped outside. Drones weren't the only things attacking Haven. Tanks rolled into town. A few soldiers jumped off, taking over the perimeter, guns drawn. I paused, gripping Joshua's hand as we were shrouded in smoke. Just a few feet away, a soldier lifted his weapon and unleashed fury on a group of innocent people. I covered my mouth with my hand to keep from crying out when a child no older than three hit the cement. His eyes remained open as blood seeped from his head. He didn't move. Didn't blink. It took only a moment to realize he'd died instantly. All I could do was stand there in shock.

"We have to move," I heard Joshua's voice, but it didn't register. The smoke swirled around us and gunfire erupted in every direction. He grabbed my arm. "Olivia, I need you to focus." I nodded once, trying my best to clear the cobwebs from my mind. I couldn't, though. I wanted to run out to the child and protect him, but it was too late. I was too late. They were here because of me, innocent blood on my hands. I felt the heat radiating from the dormitory and my eyes flashed back. "I need you here with me, Olive."

"I am," I insisted, knowing if I didn't focus we'd both be dead. I spotted more soldiers – their standard issue uniform and the Cabal crest on their jacket sleeve told me all I needed to know. The government had come looking for us. "Which way?" I couldn't see the exit. With the smoke enveloping us and the fear coursing through my veins, I forgot the direction we'd come from.