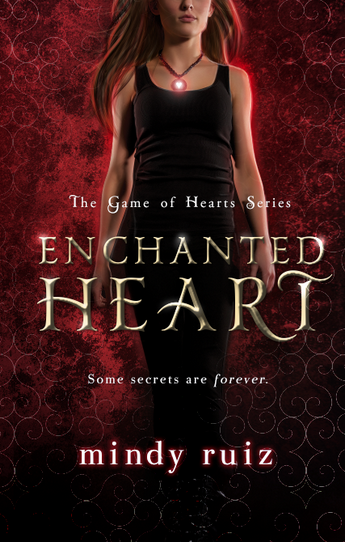 Enchanted Heart by Mindy Ruiz is a tale of a road trip that you have to take!
Cassandra Vera never ever broke the rules.
Ever!
She's also had a nonexistent social life since her best friend moved to Vegas. Armed with a new set of resolutions, the promise of a hot date, and her adoptive parents out of town, seventeen-year-old Cassandra agrees to a road trip, which is the perfect way to celebrate her birthday and ring in the New Year. After all, she's headed to Vegas, the city where secrets are meant to stay hidden. Little does Cassandra know her past is buried there as well.
Cloaked in the shadows of the glitz and gaudy lights of Vegas lies a power struggle centuries old. One wrong step and Cassandra could destroy the delicate web of secrets. Now an enemy she never knew existed is after her, and the one boy who may be the missing piece to the puzzle — and her heart— is the one person she can't afford to trust.
Find Enchanted Heart online…
Amazon | Barnes & Noble | Kobo | iTunes | Smashwords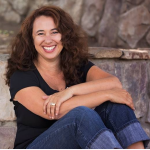 About Mindy Ruiz…Mindy lives in a sleepy Beach Town in Southern California. Her career in publishing started in the 4th grade with a story about a magic, museum-hopping chair. Now, Mindy writes young adult, new adult, and adult paranormal romance. Her books always include tormented heroes, snarky heroines, and lots of swooney moments that will put a smile on your face or make your heart race. Mindy is the lover of a good romance, the underdog, and John Hughes' 80′s teen movies. She spends her free time chasing after three boys, making flirty eyes at her hunky husband, watching fantasy television shows, cheering for the Dallas Cowboys, and hanging out at the beach with her very large and loud Italian family.
When her toes aren't in the sand or her mind isn't in the clouds, Mindy loves hearing from readers. You can reach her by email MindyRuizBooks@gmail.com or Mindy Ruiz Books at PO Box 2086, Seal Beach, CA 90740
Website | Facebook | Twitter | Pinterest | Google+ | Instagram | Amazon Author 
Read an excerpt today!
NEW YEAR'S RESOLUTION #1: Kill Malory! Not quickly, either. The use of a calorie counter and a corn dog should be involved in her murder.

A Malibu coastline, four hours of desert and that was all I'd come up with for my set of New Year's resolutions. I was either pathetic or still pissed.

"Don't worry about it, Cassie." Malory's voice from this morning rattled around my head, all distorted like she'd been drinking too much giggle juice. "I've totally got your ride to Vegas covered."

If conning my ex-boyfriend, Justin, to take me to Las Vegas was my best friend's idea of "covering my ride," I think I should have opted for the spend-New-Year's-Eve-alone option.

A whoosh of desert air smacked the ends of my ponytail against my cheeks. Crystal Shoemaker, aka Justin's new girlfriend, shook out her hair in the wind and shot me a contemptuous look in the side mirror. "You're so lucky Malory bribed us with Club ASHA opening night tickets."

"Yeah, you'll have to remind me to really thank her."

Justin laughed.

Given the look Crystal shot him, Justin would pay for the traitorous siding.

We pulled off the freeway onto Casino Center Boulevard, the neon lights bathed us in a warm glow, but icy fingers of doubt wrapped around my heart. Mom's warning about Las Vegas echoed in my ears: There's a reason it's called Sin City, Cassandra. Her eyes would go cold and dead serious. "Promise me you'll never go there."

I always promised, but that was before Malory, my best friend, moved here.