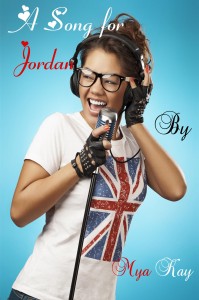 Jordan Crystal Myers has it all – good grades, a great music collection, her own band and she gets everything she wants. Except for one thing – the 15-year-old, biracial teen has never, ever met her father. All she knows is that he's a black musician who left her white mother for someone else. Only she doesn't believe that's the truth.
Complete at 64,000 words, A Song for Jordan is a contemporary YA novel set in Silver Springs, Maryland and Atlanta, Georgia. It tells the story of a teenage girl who wants nothing more than to be a daddy's girl, but her determination to find her father may cause her a lot more pain than not having him in her life. Her love for music runs deep and she swears she can feel her father's presence every time she sits to write or play a new song.
But all she keeps remembering is the day she overheard her grandparents tell her mother, Melissa, that she should never have had Jordan. Then she wouldn't have to answer Jordan's questions. Jordan knows there's more to the story and she knows his color has something to do with it.
Her search gets put on hold when she lands a competitive music internship in Atlanta with SyncDeep Music Group, a label run by one of her favorite musicians. For the next six weeks, Jordan gets to arrange music, play and network with some of the music industry's biggest artists. Two weeks before the internship is over, she's abruptly fired and finding out her mother is the reason behind her termination causes Jordan to lose all hope – until she realizes she may have just found what she's been looking for all along.
You can find A SONG FOR JORDAN at these retailers:
About Mya Kay…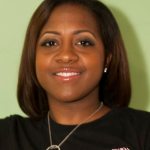 Born in Philadelphia, PA, there was something about Mya that made her teachers either call home about her class clown antics or rave about her grades. A Mentally Gifted student throughout primary and secondary school, Mya attended the prestigious Philadelphia High School for Girls', Jill Scott's Alma Mater. After graduating in 2002, she attended Community College of Philadelphia and enrolled into the dual-degree program, catapulting her straight into Temple University where she completed her Bachelor's in Magazine Journalism. She received her Master's in English from Arcadia University in 2010. She relocated to Atlanta, Georgia in November 2011 and spent a year teaching English overseas in South Korea from August 2012 to August 2013. She self-published her first book, Speechless: Short Stories on June 6, 2012. In addition to novels, Mya writes screenplays and teaches English in Atlanta, GA.
You can find out about Mya's upcoming releases on her social media channels.
Website | Newslettter | Facebook | Twitter | Google+
Read an excerpt…
"Yes mother, I got it," Jordan heard her say. Jordan could feel the tension rise from the pit of her stomach when she realized it was her grandmother who was calling. She was sure the chair could feel how stiff she'd become. Throwing her Ipad and her PDA into her briefcase, her mother continued in a hasty voice. "Jordan and I will be over sometime next weekend. Yeah. Okay. Got it. Love you. Talk to you later."

Clicking back over, her mother finally took a seat at the counter, ignoring the questioning look in Jordan's eyes. Shuffling through more papers, she jumped up again to throw more things in her briefcase. Disappointed that they would be headed over her grandparents for the third weekend that month, Jordan played with the remainder of her food. She loved her grandparents, she did, but her last few Saturday visits hadn't been too memorable. She had been able to find out a little more her dad, but not in a way she would've liked.

Last weekend during their visit, she had just run outside to get something out of her mother's car. She hadn't meant to eavesdrop, but right when she was about to step back into the den, she heard her mother mention her father. It made her pause in her tracks. She knew if she stepped into the room, they would stop talking.

"Evelyn, just let it go," she heard her grandmother say. Her grandparents only used her birth name when angry. "She's always going to asks questions about him, but it's your job to make sure she doesn't find out anything."

"But mom, she has the right to know." Jordan could tell by the way her mother's voice cracked that she had been crying. "Even if I don't want anything to do with him, what happens when she turns 18? I can't tell her she can't find him."

The next voice Jordan heard was her grandfather's.

"Evelyn Faith, what would possess you to even keep a child by a black man?" he whispered. "You should've taken our advice years ago. Now, don't get me wrong," he paused, and Jordan was sure he had puffed on his cigar. "We love that little girl. But your mother is right. Let it go!"

Jordan didn't know where they had come from, but she saw the tears from her eyes land on the sweater she had grabbed for her mother. Sliding down the wall like the rain had started to do on the windowpane just five minutes ago, Jordan sobbed on the floor until her mother came out to see what had taken her so long. Lying about cramps and a headache, her mother took her upstairs to lie down and brought her some tea and Midol.

The music coming from her cell phone brought Jordan back to the present. Jordan turned to see if her mom would answer it. Looking down at the screen, her mother hit a button and turned the phone off. Scowling, she turned back in her seat to finish eating. Stuffing the last pancake into her mouth, she listened to her mother chat on and on with yet another one of her clients. When it came to her clients, she was all ears, talking on the phone with them day and night, leaving just enough time for her to grab the last half of any of Jordan's recitals. I can't even get her to sit and talk to me for more than an hour in the same house. Jordan tried not to act spoiled. She understood that her mother had to put food on the table and maintain their home, but there were times Jordan just wished she'd slow down.

In two more years, I'll be outta here.

She hated thinking that way sometimes, but it's what kept her from crying. Her mother would take her to the orchestra or to a play every once in a while, but their time spent together was strained whenever her mother picked up a new client. And since her ad ran regularly in the Silver Springs Times, that was quite frequent. Once I find my dad, I probably won't mind so much. Jordan's mind always wandered to her father. She kept him there just so she wouldn't lose what little hope she had in their non-existent relationship. She knew a few things about him that kept her hope alive.

Like the fact that he was a musician when her mother met him. She knew that because of the picture of him and her mother at a nightclub from when they were dating. That picture. All she kept thinking about was how mesmerizing her mother's face had been in it. She had one of those smiles like the women who batted their eyes in the romance movies and her hand was resting on his face, like she was about to reach out and kiss him.

From what Jordan knew, he hadn't given her mother a chance to make any decision. He ran out on them once he realized that she was keeping the baby. But somehow, Jordan didn't believe that story – at least not all of it. The way her mother kept her in the dark about certain aspects of his life to keep her from finding him – not to mention that eerie conversation a few weeks ago – Jordan knew there was more to the story. And she vowed to one day find out the whole truth, even if it meant leaving her mother to do so.