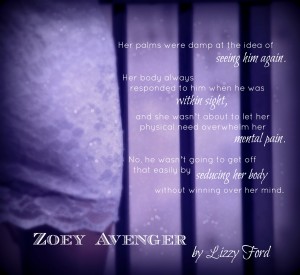 Lizzy Ford does it again with "Zoey Avenger," a novel so addictive you'll read it again and again. The second book in the Incubatti Series follows "Zoey Rogue," where we first met vulnerable, yet strong Zoey,  a half-succubus who is torn between following her heart and her desire to change her world.
Related articles across the web
About Margery Walshaw
Margery Walshaw works with writers to promote their projects to consumers and entertainment entities. Via Evatopia, she has created a networked world of creative, female entrepreneurs and markets them to a targeted audience of women. She has worked on publicity campaigns for internationally recognized companies and taught P.R. at Pepperdine University in Malibu, also providing private instruction to countless professionals. Margery holds a dual BA in Communications and Social Sciences, and a MA in Professional Writing from USC (go Trojans!). Stay in touch with Margery via Evatopia's social media links along with this site's newsletter.