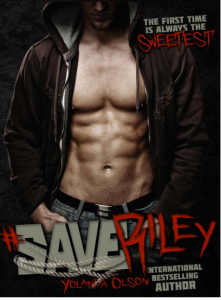 Save Riley by Yolanda Olson has been described as an erotic romance. With strong sexual content and dark themes, it is intended for mature audiences.
Four Chicks Flipping Pages calls it, "A sick, twisted and sad love story." BookHeathens declares, "A twisted erotic romance, so faint of heart…beware!!" And, Book Worms United writes, "Jax has the face of an angel. But sometimes the devil hides in the most beautiful faces."
Yolanda Olson weaves a devious tale.
The first time is always the sweetest…
Riley is a daydreamer who works in a bookshop. She lives a lonely life and enjoys every moment of it. A chance encounter with a sexy, friendly foreigner leads to things she never thought were possible.
Drugged, kidnapped, and taken back to his native country, she finds herself fighting for her life as he explores his most devious desires with her. The one he always wanted … The one he has watched for so long …
Meet Jaxton Whitlock; the sexually devious and insanely polite intellectual who finally has what he wanted.
Riley.
Download your copy here…
Amazon | Barnes & Noble | Kobo | iTunes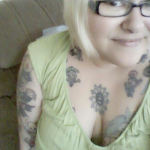 About Yolanda Olson…
Yolanda Olson grew up in Bridgeport, CT and currently resides in Bloomington, IL. Through her love of writing, she has channeled the emotions of early life experiences into characters that are intriguing and powerful. Her vivid imagination and her love of video games and horror movies are evident in her writing style.
Stay in touch with Yolanda on Facebook.