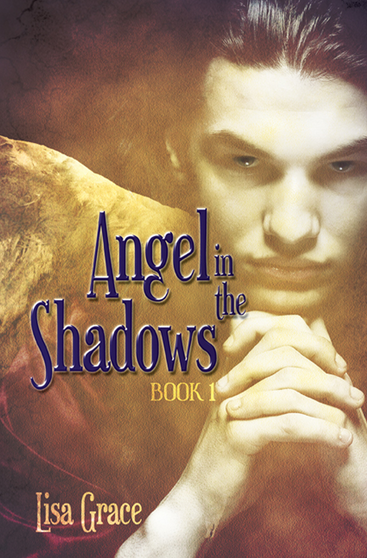 Angel in the Shadows by Lisa Grace is a page turner. Books 1 and 2 are in development for a major movie through Motion Picture Pro Studios, which has been involved with five academy award winning movies. Read on for more details.
The difference between vampires and angels? Angels are real.
Fifteen-year-old Megan Laughlin has a gift–or what seems like a curse at times. Megan sees angels and demons.
Megan knows her destiny is to protect her friends against dark angels who try to sway them into situations that can destroy their lives, their souls, and their eternity.
At school, she recognizes Judas, an über popular boy, as an evil angel hell-bent on destroying her and everyone she loves. As Judas spreads horrible rumors and overdoses two of her classmates at a rave, Megan realizes the enormity of his power. While classmates die, Megan, with the help of an angel, Johnny, and a team of friends will face the fight of their lives as they battle Judas.
Megan thinks God hasn't given her any "special" powers, but discovers she has what she needs as she confronts Judas and his seemingly unconquerable power.
"Ms. Grace rocks the originality!" werevampsromance.org
"Lisa Grace creates a supernatural world, where the heroine is 100 percent human – a brilliant alternative to the vampire novels. If this is her first novel – I can't wait to see what else she has in store for readers. A page-turner from start to finish." -Alexis Del Cid, CBS NEWS, KOIN-TV, Portland, Oregon
Find Angel in the Shadows at these online retailers:
Amazon | Barnes & Noble | Kobo | iTunes | Smashwords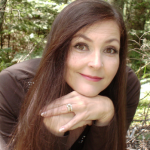 About Lisa Grace…
Lisa Grace is the author of the popular Angel Series which has been optioned through Motion Picture Pro Studios and is currently in movie development. She has released a YA dystopian serial available for Kindle called FEUDAL LAND, and also writes a real-life history-mystery line that includes The 15th Star and True Treasure.
Check out her Author Central page here for a complete listing of all her books: http://www.amazon.com/-/e/B003H8CMBW
Lisa lives along the Gulf Coast of Florida and spends her free time paddle boarding and building her backyard reef for all visiting mermaids to enjoy.
Readers can sign up for my notifications of new releases, movie news, or become an angel friend via Lisa's website. "I love talking to readers and return all emails personally." — Lisa
Website | Facebook | Twitter | Google+ | Pinterest