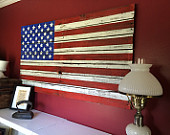 Hippie Hound USA provides a bit of Americana mixed with whimsical farm art to create a shop as individual as its wares. From American flags and custom pet portraits to farmhouse animals and even reclaimed wood art, owner Lee Keller provides treasures you'll love.
About Margery Walshaw
Margery Walshaw works with writers to promote their projects to consumers and entertainment entities. Via Evatopia, she has created a networked world of creative, female entrepreneurs and markets them to a targeted audience of women. She has worked on publicity campaigns for internationally recognized companies and taught P.R. at Pepperdine University in Malibu, also providing private instruction to countless professionals. Margery holds a dual BA in Communications and Social Sciences, and a MA in Professional Writing from USC (go Trojans!). Stay in touch with Margery via Evatopia's social media links along with this site's newsletter.