If you're like me, the phrase "too many books, not enough time" might be fitting, but then again, I never shy away from even more book recommendations. So, assuming we are on the same page (pardon the pun), I wanted to provide you with a few new releases by Evatopia Press. These would make great additions to your Fall TBR List.
"Beauty Sleeping" by Farha Hasan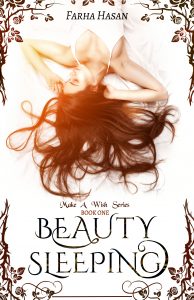 "A modern fairytale for romance lovers, Beauty Sleeping is a tightly woven tale by an exceptional new voice."  — Evatopia Press
Safia and Aiden's lives are on an undeniable and inevitable course. Like hamsters on a wheel, they toil through their days and well into the nights, working more hours than anyone should.
Safia is an advertising executive at one of New York's most prestigious firms while Aiden is one of the Wall Street guys. Two people. Two separate lives. Both working to drown their heartaches.
What neither realizes is that the loneliness and mundane nature of each day is about to change. Destiny and fate are real and not just fairytale ideals. But love is a mystery and watching over both of them is a beauty who sleeps but sees all.
In a nearby hospital lies this beautiful girl who has slept for many months in a coma. Quiet and unassuming, yet she is the unlikely instrument that will bring Safia and Aiden together. This beauty sleeping touches everyone who passes by her room, and even those like Aiden and Safia who don't. Although neither knows it, this Beauty has a supernatural hold over them.
She will seal their fate and bring them together…but if fate is tempted, her power may also keep them apart.
Look for "Beauty Sleeping" at these online retailers…
Amazon | Barnes & Noble | Kobo | Smashwords 
"Leaving Eva" by Jennifer Sivec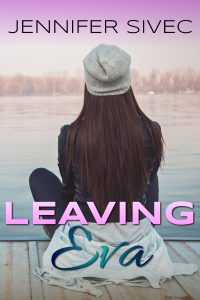 How can we erase the memories that threaten to scar us?
On the outside, Brynn Michael appears to have it all. A successful career. A loving husband. A beautiful home. 
But nobody, not even her husband, knows the depth of Brynn's horror. Abandoned as a child on the side of the road by her young, drug-addicted mother, then later abused by her adoptive father, Brynn has spent her entire life hiding her physical and emotional scars.
As Brynn struggles to overcome her past so that she and Adam can begin a family of their own, the darkness refuses to let her go. The peace that Brynn has tried so desperately to cultivate seems just out of reach and even the love of Adam may not be enough to weather the storm.
Leaving Eva is the tragic and suspenseful story of one woman's battle to overcome abandonment and abuse. In this powerful novel, author Jennifer Sivec explores the human resolve and our ability to not only survive, but thrive.
Publisher's note: This story is intended for mature audiences. It contains scenes depicting graphic violence and strong language. 
You can find "Leaving Eva" at these online retailers…
Amazon | Barnes & Noble | Kobo | Smashwords
Pick up these two great reads and check back each week for more recommendations by your favorite authors.