Blurb:
Falling ash. Subservient Hellhounds. Dark mirrors and ticking clocks. Such is the life of a daughter of Hecate living in Hell …
Monroe Jacobs isn't your typical witch. She is strong, her powers growing with each passing day. They are powers that beckon, powers coveted by many, including the man she loves.
Luther Craig is a remorseless Demon ruler in Hell. Governing a kingdom once presided over by his mother, the she-demon Lilith, Luther has everything he's ever wanted. Power. But his kingdom is at risk, his newfound strength a challenge to the Princes of Hell.
Theirs is a strange relationship, the witch and the Demon, full of passion and need. It's a relationship that will be tested by the worst kind of obstacles–pride, covetousness, lust,  anger, gluttony, envy, and sloth.
For in the ash-filled shadows of Hell, the Princes are preparing for war. Luther isn't the only one who wants power and a blonde-haired witch. He'll have to face the Seven Deadly Sins to keep both.
***Due to language, violence, and sexual content, this book is suggested for older readers***
 Dancing with the Devil is available from: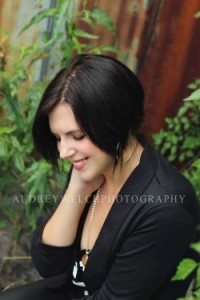 R.K. Ryals is the author of emotional and gripping young adult and new adult paranormal romance, contemporary romance, and fantasy. Among her works are: the Redemption series, The Acropolis series, The Thorne Trilogy, The Scribes of Medeisia series, and The Singing River. "Dancing with the Devil," is her newest release.
You can find R.K. here…
Website   |   Twitter   |   Facebook   | Pinterest