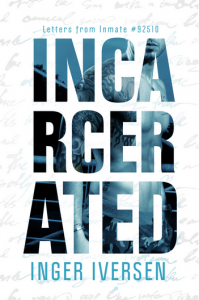 Incarcerated by Inger Iversen is a modern love story that readers exclaim goes straight to the heart.
One of the few white kids in a rural Kentucky town, Logan Whyte always kept to his own kind out of self-preservation. He never considered himself racist, but that didn't stop him from falling in with the wrong crowd—who celebrated hate as much as he fought it—or from ending up in prison for eight years on an armed robbery charge.
A successful, educated black woman, Katie Andreassen was tired of being accused of betraying her own race. Her lonely isolation, coupled with her grief over losing her mother, inspire her to create a new pen pal program at Capshaw State Penitentiary, where her father is a warden.
The program brings the unlikely pair together, but Logan and Katie soon find themselves forced to overcome past fears and prejudices. Their friendship doesn't come easily … threatened by a crooked lawyer with a grudge and a best friend who betrays her promise to help.
When faced with a world that forces them apart, Logan and Katie must show everyone else what they have discovered: that love is, in fact, colorblind.
Discover Logan and Katie's story on Amazon.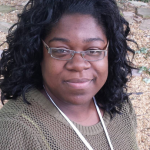 About Inger Iversen…
Inger Iversen lives in Virginia Beach with her tree-hugging boyfriend Joshua and her overweight lap cat Max. When not reading or writing she spends her time watching reruns of True Blood or killing zombies in Call Of Duty.
Website | Newsletter | Facebook | Twitter | Pinterest | Google+ 
Read an excerpt today!
Tired of letting uncertainties and trepidation make choices for her, Katie turned to the door and marched forward. There was no need to be on edge anymore, Logan was her man. "He's mine," she whispered, as if it were an affirmation. With a reassuring nod, Katie swiped the keycard, waited for the beep, and pushed open the door.

Once inside, she looked around but didn't see Logan. Good! Her hands were shaking so bad she was amazed she was even able to hold the key card in her hand. Katie closed the door and leaned into it. Her nerves hadn't caught up to her just yet and they were all over the place.

Walking further into the room, she glanced around. The king-size bed was made—nice and neat—and there was a bag on the desk in the corner. Katie moved toward it, and took a quick glance inside to see Logan's meager belongings: a wallet, manila folder, a pair of jeans, and a shirt. Feeling like a snoop, Katie closed the bag and moved away. Further into the room, and closer to the bathroom, Katie could hear the shower running. Her body told her go inside, but her fears had her moving in the other direction.

Meandering to the bed, she perched on the side, waiting for her man to come out. Her heart was beating so fast she feared she'd have a heart attack. Kicking off her heels, she scooted back on the bed, placing her feet beneath her. Her hands were shaking—hell, she was shaking—and when the water stopped, Katie nearly jumped off the bed.

She removed her coat and laid it next to her. Next, she pulled her hair out of the bun and let it fall to her shoulders. She hoped Logan liked her shoulder-length hair. Katie ran her fingers through her curls, helping the strands feather against her cheeks.

The bathroom doorknob turned and Katie pulled her hands from her hair, glancing over her body. The normal self-consciousness any woman would have in this moment, assaulted her. She looked back to see the door open, and Logan's large body filled the doorway—a towel fitted tightly around his waist, and another in his hand drying his hair—and her breath caught. Steam escaped from the bathroom behind him, and the sight of Logan brought tears to her eyes.

The fear that she'd been fighting disappeared, and was replaced with the need to hold him, touch him, and kiss him. The tattoos he'd explained covered his upper arms and chest glistened with water from the shower. Logan hadn't been lying when he said he worked out on a daily basis, cords of hard muscle confirmed his words. Katie swallowed hard as her eyes roamed over his chest.

When she finally thought to look back up at his eyes, they held her in their gaze. She was frozen, unable to move. Logan dropped the towel from his hand and walked toward her; he was so tall, he had to duck under the doorway. Suddenly, Katie could breathe again, but her breath came in crazy pants. She was dizzy and her brain wasn't functioning properly. She squeezed her legs together as soon as the warm sensation assaulted her.

As if she and Logan were so connected that he could sense her need, he moved to her in a quick and deliberate pace. Soon, he stood in front of her. Katie released a noise that sounded like a whimper, but she wasn't sure and didn't have time to question it. Logan's heavily tattooed arm reached for her, pulling her up off the bed and to his lips with a swiftness that had her head spinning and her core clenching. His arms were around her in a quick second; his hand tangled in her hair as another found its way to her face.